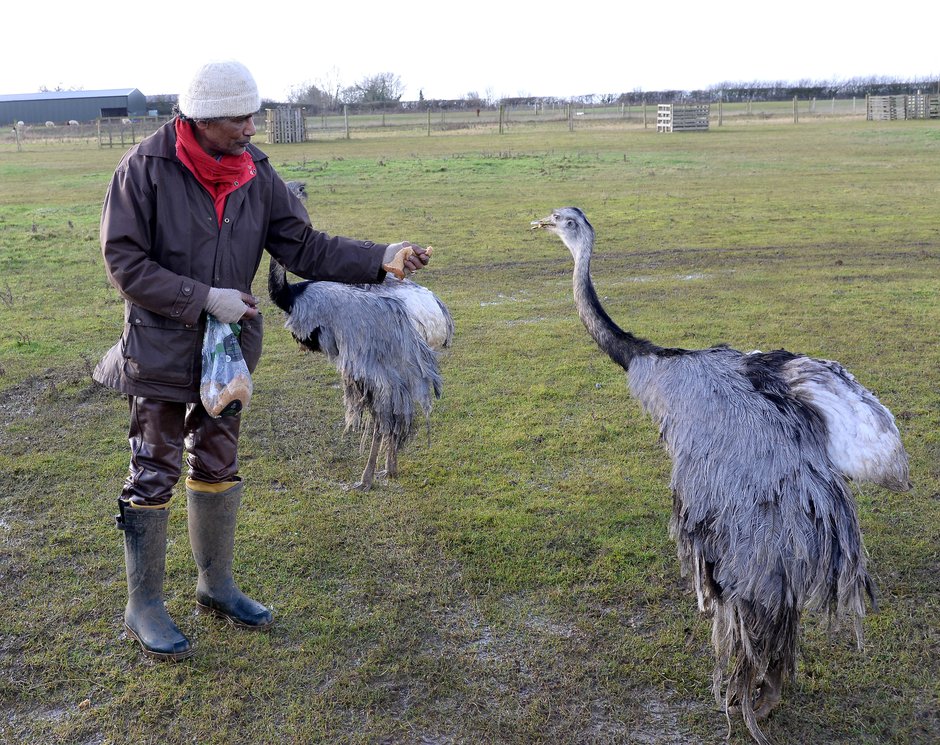 Image by: Grantham Journal
An exotic rhea bird on the run for months has showed up at Christmas – 'driven home' just like the Chris Rea classic song.
Inca the rhea fled from Ridgeview Farm near Belmesthorpe, Lincs., in July after reportedly being spooked by the noise of farm machinery.
His owner Rufus Shoon has had several reports of him being spotted since then but finally managed to capture the bird on December 23 – two days before Christmas.
Inca was last seen near to home only a week before he was captured but managed to escape.
He was finally caught after being spotted near Uffington Riding Stables,