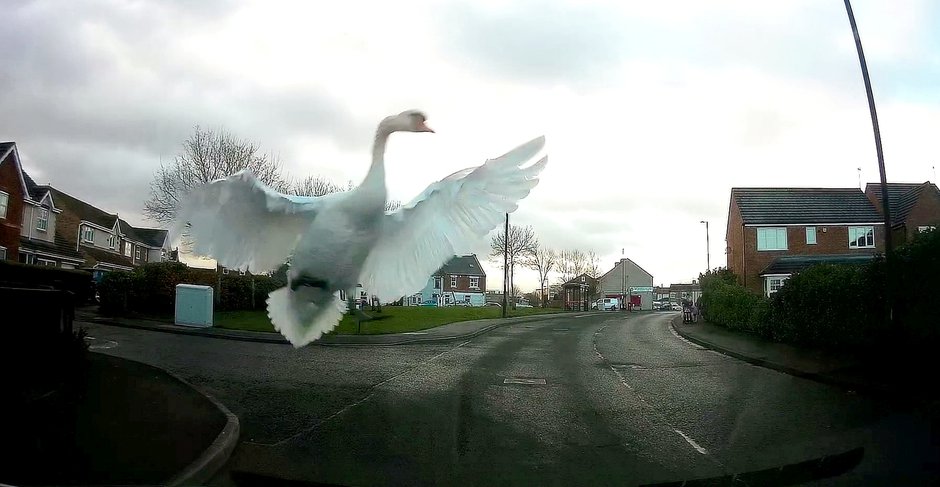 Image by: Emily Keady
This is the terrifying moment a swan flew into a moving car – and shattered the windscreen.
Professional dog walker Emily Keady, 21, was driving through a suburban housing estate when the bird descended towards her on-coming vehicle.
It smashed into the windscreen directly in front of the driver's seat – causing a huge indent in the splintered glass.
The incident on December 23 was captured on a dash cam in her Citroën Berlingo van.
She can be heard screaming in terror while her passenger shouted "oh my God".
Despite shattering the windscreen,