Video by: Joe McCarthy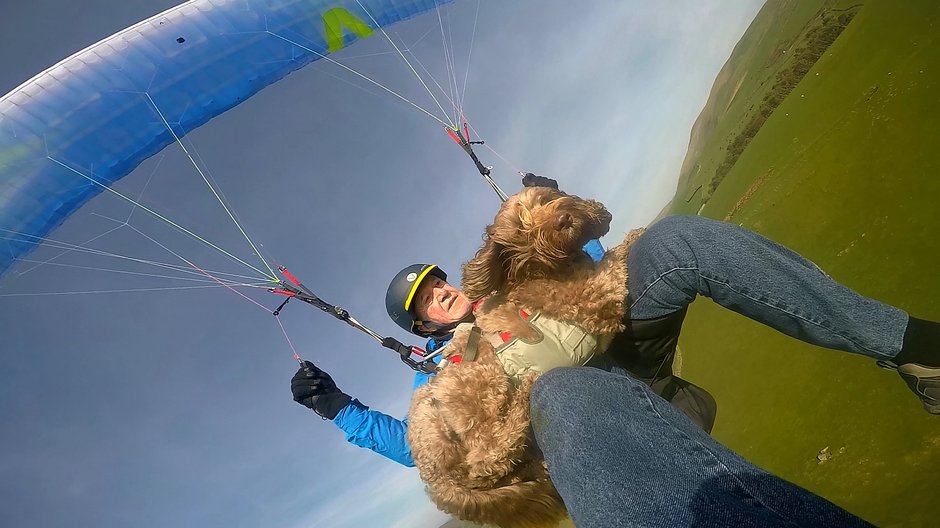 Image by: Joe McCarthy
Meet Britain's paragliding DOG – that regularly takes to the skies with its owners.
Henry the three-year-old cockapoo has flown more than 20 times over the hills of west Wales – and even in the Alps.
Owners Amy Jones, 38, partner Joe McCarthy, and Amy's dad Rob, 67, leap off mountains and hills with the dog strapped on their laps.
Weather conditions must perfect to paraglide – and Henry flew this weekend as it was dry with low winds.
Video footage shows Henry looking relaxed as he flies with Rob,