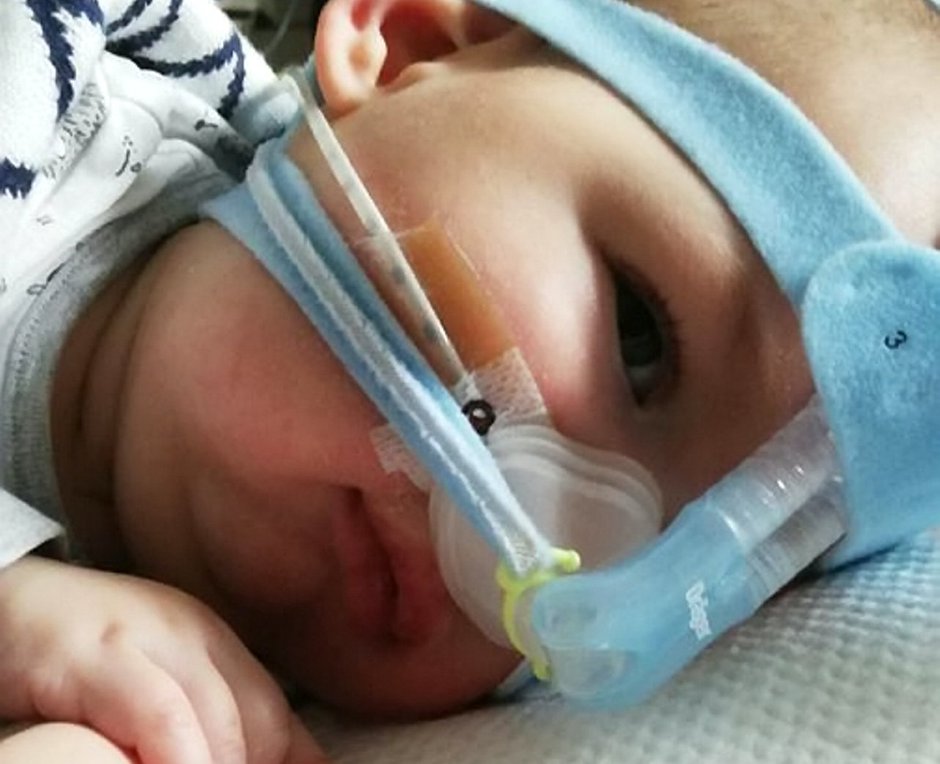 Image by: Matthew Newby SWNS
The family of a baby boy given three months to live are desperately waiting to see if the NHS will pay for the drug that could save his life.
Six-month-old Haris Khan was born with a rare and debilitating genetic disorder, Spinal Muscular Atrophy (SMA), also known as floppy baby syndrome.
When his family were given the devastating diagnosis this month they were also delivered the mortifying blow that the drug that could give him a better, longer life had been pulled in November last year.
Now, Haris' dad, salesman Shakeel, is joining a protest next month –