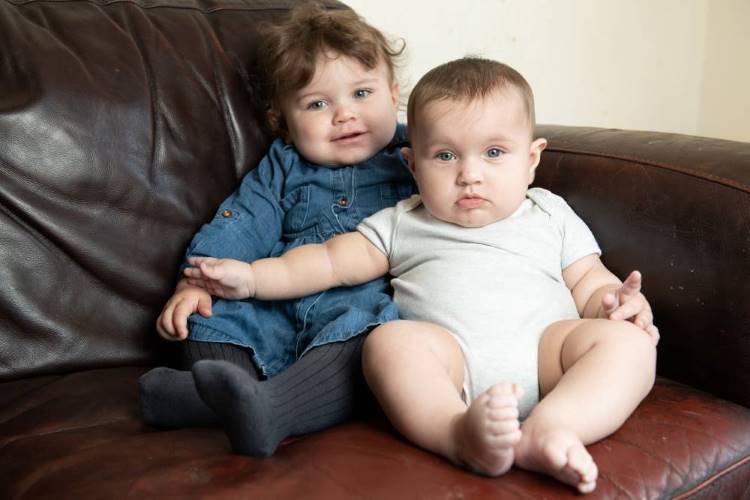 A baby born weighing 14lbs 15oz is now so big he's already eating porridge and bursting out of size 9-12 month clothing – at the age of just FIVE MONTHS.
Alpha Stone Mitchell, now 24 weeks, was crowned Britain's third largest new born when he arrived via c-section on 28th October 2021 at John Radcliffe Hospital, Oxford.
The tot is now a hefty 1st 10lbs and squeezing into size 9 to 12 month baby clothing – despite not yet being six months old.
Mum Cherral Mitchell, 31, says her little boy is now so chunky and hungry that she's having to wean him off milk and start him on soft foods.