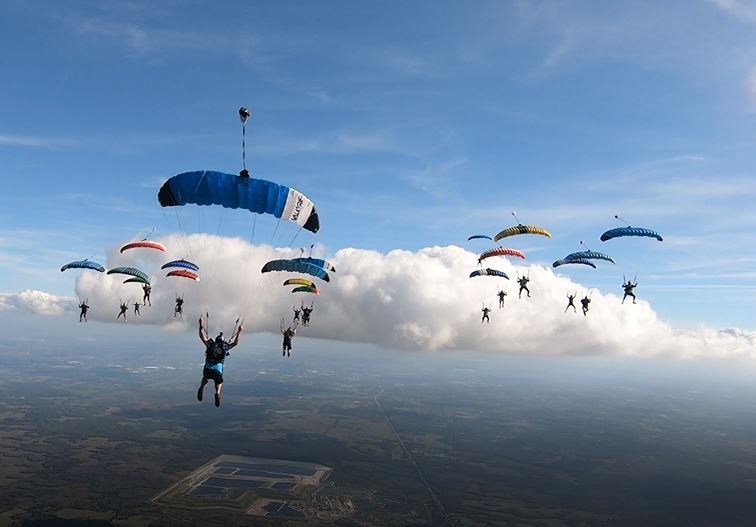 Image by: Matt Leonard
This mesmerising footage shows a talented group of skydivers moving in a perfectly synchronised pattern that looks like – a SPEEDING TRAIN.
The footage shows a skills training event known as 'Flock and flow' organised by 'Momentum flight'.
Momentum Flight team members Matt Leonard, Max Manow and Tom Baker were on site at Skydive City, Zephyrhills, Florida, USA, to teach the participants necessary and safe piloting skills.
The footage shows skydivers performing 360 degree rolls in the air and lining themselves up in perfect patterns.
The highlight of the day comes when a perfectly timed 'train'