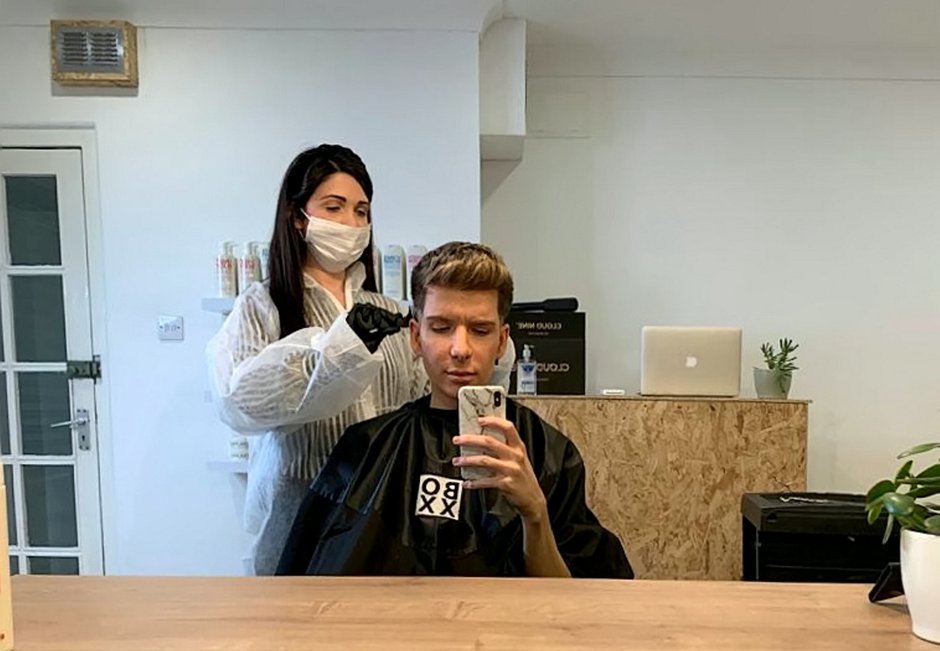 Image by: Stephen Larkin
A student filmed the "strange" moment his hair was cut by a hairdresser — wearing full protective clothing including a hazmat suit and face mask.
Stephen Larkin, 26, said he was greeted by two hairdressers wearing white protective overalls who said they were "concerned about the spread of Coronavirus".
Student nurse Stephen said he wasn't put off by the makeshift hazmat suit but said it made him feel like he was getting ready to "have surgery".
The salon worker who cut his hair was dressed head-to-toe in protective overalls, a face mask and gloves at Boxx Hair,