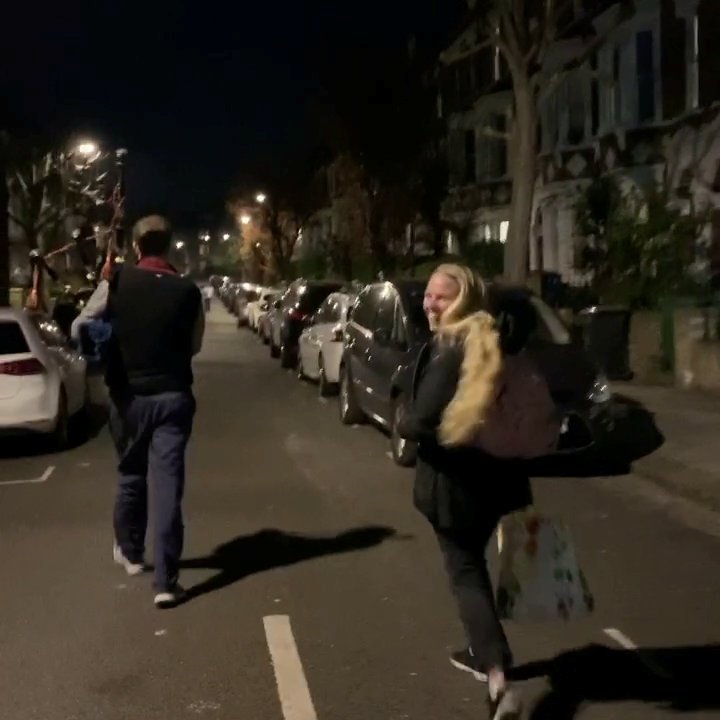 Image by: Jon Mills
Former Labour advisor Alastair Campbell serenaded a hero nurse home on the bagpipes after she finished a gruelling shift on a busy hospital ward.
Matilda 'Sissy' Bridge battled leukaemia from the age of two-and-a-half and joined the NHS to work with those who helped her beat the cancer and care for others.
Sissy, 27, now works as a nurse on the asthma ward at Whittington Hospital, Upper Holloway, London.
She and Campbell's comedian daughter Grace, 25, have been neighbours and friends since birth.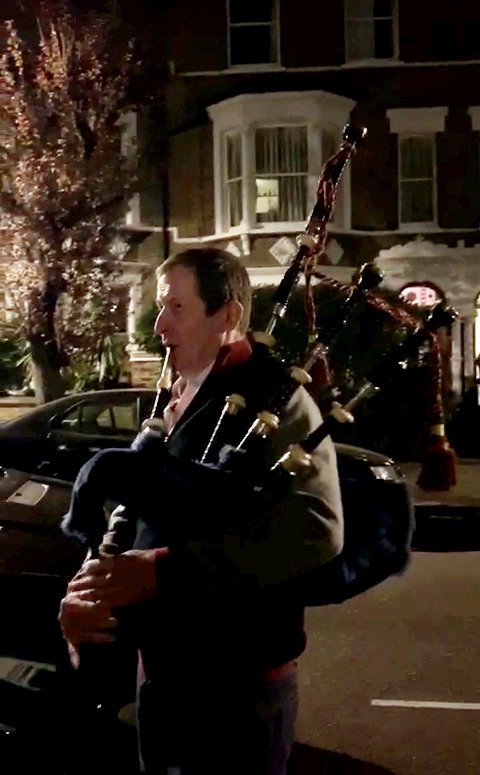 Image by: Jon Mills
Accomplished piper Alastair said: "Sissy and grace are great friends.