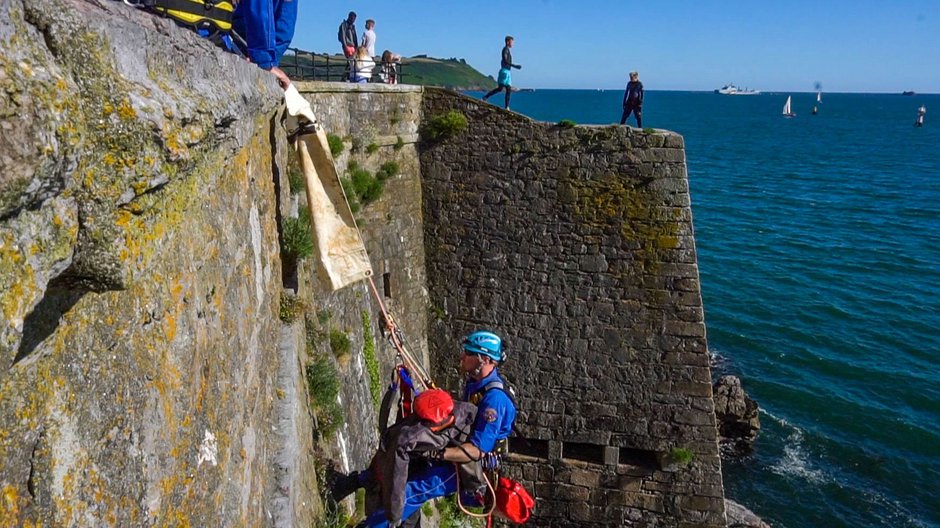 Image by: TM Plymouth Herald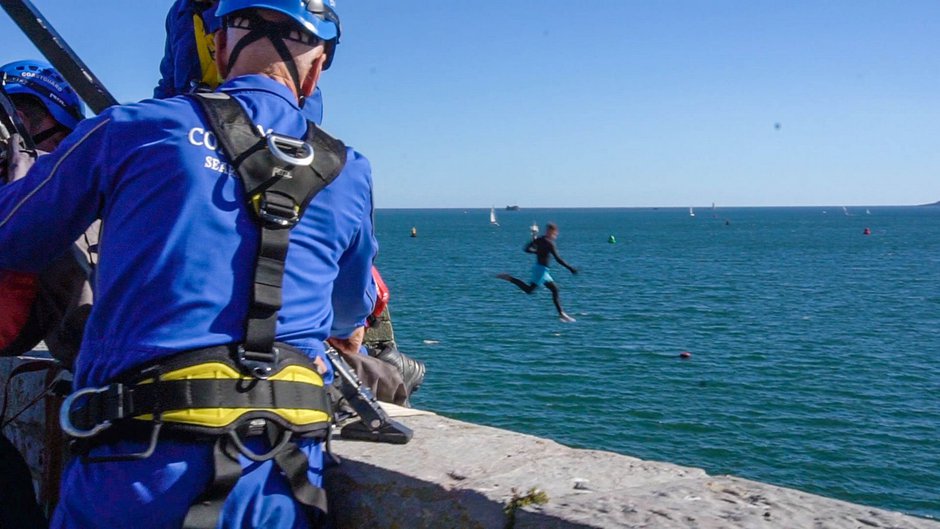 Image by: TM Plymouth Herald
This is the moment a reckless teen risked his life 'tombstoning' off a notoriously dangerous cliff – next to coastguards staging a health and safety demonstration.
The youngster was pictured running towards the edge before leaping clear of the jagged wall and plummeting into the water – at a spot known as Dead Man's Cove.
But just metres away from the spot in Plymouth, Devon, coastguards were simulating a rescue to demonstrate the dangers of jumping from the cliff.
Plymouth Coastguard Rescue Team said its demonstration was overshadowed by the actions of the adrenaline-junkie youngster –