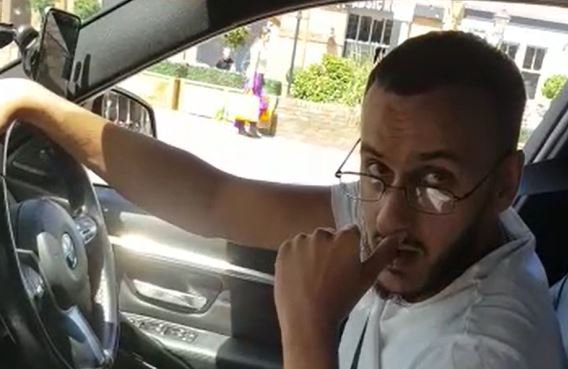 Image by: Colin Perreira
A blind man has successfully prosecuted a fifth cab driver for refusing to give a ride to his guide dog.
Colin Perreira filmed his latest rejection on his smartphone as he ordered the Uber to pick him up at Watford Junction station last summer.
Driver Mohammed Hafiz Raja would not allow the highly trained guide dog into his car and drove off – after the partially-sighted 24-year-old warned he was breaking the law.
In the video, Colin walked up to the blue BMW with his six-year-old guide dog named Sid, who helps him to cross roads and climb steps on trips out.